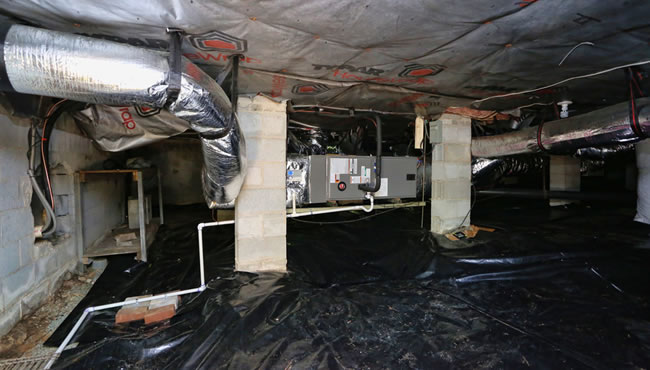 Proper installation of any HVAC system is EVERYTHING! Brand is not near as important as a quality install. A poor quality install can knock YEARS off your systems life span.
A quality installation will save energy and money. A new system "improperly installed" can cool and heat although not efficiently…but WILL FAIL IN A VERY SHORT TIME… Proper installation is EVERYTHING!
Here is something to think about: A heating and AC system is an installed product, it is NOT a commodity like a washer or microwave one just plugs in… Installation is "literally everything".
Below are a few independent studies to exemplify the importance of selecting a solid heating and air conditioning contractor and the importance of a good installation.
FACTS AND STUDIES ON BAD INSTALLATIONS
Advanced Energy of North Carolina Study on New Heating & Cooling Units
90% of all units tested exhibited some sort of energy waste problem
50% of all installations had an improper refrigerant charge
40% failed to meet the minimum requirements for air flow standards
A 20% reduction in air flow will reduce SEER about 17% (12/9, 14/9, 18/14)
A 15% return air leak from 120 degree attic will easily reduce a 12 SEER TO 6 SEER
APS (Arizona Public Service Company)
Improvements to duct leakage and insulation can save 16% on cooling cost
Properly insulated ducts and efficient units can reduce cooling usage by 42%
64% of units tested had air flow less than 350 CFM per ton (Ideal CFM is 400)
82% were improperly charged (average improper charge reduces efficiency 31%)
Installation technicians frequently do not evacuate a system properly with Micron Gauges
53% of units tested were oversized causing wear and tear, and thus higher energy costs
Texas A&M University
A 15% savings can be observed when one disconnected duct was repaired
A 7.5% savings can be observed when diffuser air leakage was repaired
A 5.6% savings can be observed when air flow circulation was balanced correctly
A 18.4% savings can be observed when air leaks were sealed and refrigerant charges were correct
HVAC Manufacturers
A 13 SEER condenser mismatched with an existing air handler will typically lower SEER to 9.2, which is a 30% efficiency loss
Mismatched equipment, or replacing components in pieces and not installing the entire system new, typically will lower overall efficiency by as much as 30% and can void the manufacturer's warranty
There is no WAY a proper install could EVER be done for the low total cost some are charging today "it's just TOO labor and knowledge intensive". Unfortunately some companies charge the proper amount needed for a proper install but either take short cuts in the installation and/or have unqualified and sometimes qualified individuals not following industry and manufacturer's best practices and requirements.
WELL trained and experienced personnel is needed for the refrigeration circuit…and installation of the air circuit needs to be done and checked for proper system air flow as well.
The HVAC Profession involves a "vast knowledge level, expensive tools" and continuing education. Don't fall for the too good to be true specials because if you think you are getting "quality" at a discount in this profession…you will be unfortunately sadly mistaken.
The quality of the installation is more important than equipment brand. A contractor who takes pride in their work will always be a better value than one with a quick sales pitch. And generally, one gets what they pay for.
William D Taylor "guarantees" that it is done properly…pays close "attention to detail" enabling the equipment to perform as designed, minimizing warranty issues and ensuring equipment longevity. Upon completion of every installation or replacement system a sophisticated HVAC program based analysis report is computer generated to verify the system is operating per manufacturer specifications.
Remember brand is not near as important as a quality installation.