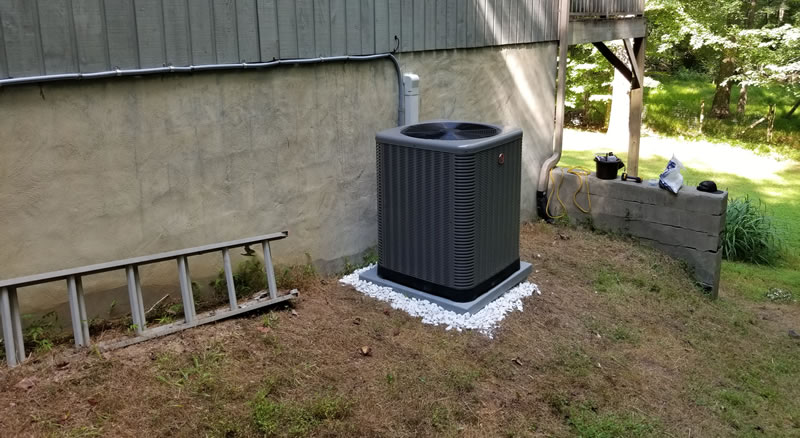 Do You Want To Replace Your Old, Inefficient Air Conditioning Unit?
Replacing it with a more modern, efficient AC unit might save on your energy bills!
If your air conditioning unit is from the 70's, 80's or even 90's then that alone could be a good enough reason to want to replace the unit.  Modern Air Conditioning units are much more energy efficient than their much older counterparts and in many situations it's preferable to replace  a unit rather than repair it.
A1 Electrical HVAC LLC is a full service air conditioning replacement contractor based out of Durham, North Carolina.  We specialize in the installation and replacement of air conditioning units in both homes and commercial settings.  We have electricians and HVAC specialists on staff that can take care of all the necessary hookups and connections to ensure your system works properly.
Air Conditioning Unit Replacement Durham, North Carolina
Old Air Conditioner Replacement
Air Ducts Replacement
Replace Existing Systems With  New High Efficiency Systems
Zoning Systems Installation
Dual Fuel Systems Installation
Thermostat Replacement
Wifi Thermostat Installation
AC For New Construction Projects
We Can Install All Makes and Models
Financing Is Available
When having a new air conditioner installed in your home or building you need straight answers on what the best, most economical choices are not what's best for the contractor.   You also need a high quality installation to ensure reliability, efficiency and warranty coverage.  With A1 Electrical HVAC LLC you're going to get both.
Why Choose A1 Electrical HVAC LLC For Your Air Conditioner Replacement?
When you choose A1 Electrical HVAC LLC to replace your existing air conditioning unit or install a new one you are partnering with the local HVAC professionals.  We'll be able to help you select a new air conditioner.  You can always count on sound friendly advice and expedient service when dealing with our technicians.
If you'd like an estimate to replace your broken air conditioning system then give us a call today or fill out our email form and someone will get right back to you so we can answer any questions and schedule a time for your estimate.