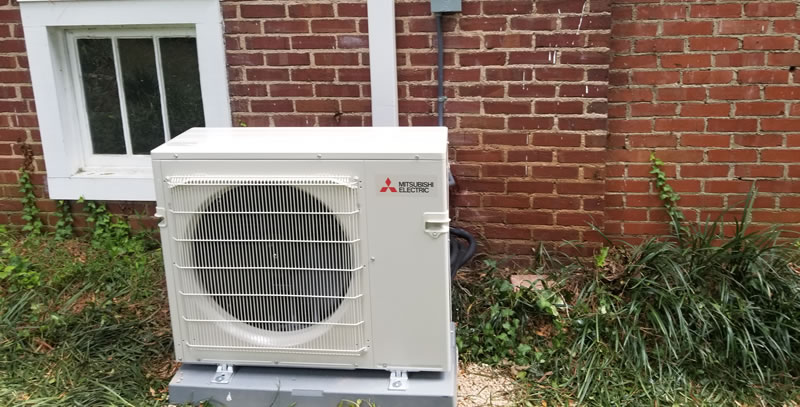 Has Your Air Conditioning Unit Stopped Working or Not Working To It's Full Potential?
Inefficient AC units are responsible for high electrical bills not to mention discomfort!
If the air conditioning unit(s) in your home or business have stopped working or are no longer keeping your interior as cool and comfortable as they used to it might be time to have the AC unit looked at for repairs.  AC units are mechanical and like all mechanical items they can wear down and eventually parts or systems will fail.  When that happens you need the help of an HVAC contractor who specializes in AC units.
A1 Electrical HVAC LLC is a full service air conditioning repair contractor based out of Durham, NC.  We specialize in the troubleshooting, repair and replacement of all makes of air conditioning units that you may have installed in your home or building.
Air Conditioning Repairs in Durham, NC
AC Unit Troubleshooting
Air Conditioner Repairs
Air Conditioner Installations
Air Duct Sealing
Air Duct Inspection
Air Zoning Repairs
Air Duct Repair
Air Duct Replacement
Air Conditioning Maintenance
Zoning Systems Repair
Dual Fuel Systems Repair
Coil Cleaning
Thermostat Repair
Thermostat Replacement
Wifi Thermostat Installation
Refrigerant Leak Repairs
Replace Existing Systems With New High Efficiency Units
HVAC Systems Re-Commissioning
Why Choose A1 Electrical HVAC For Your AC Repair Needs?
When you choose A1 Electrical HVAC LLC to repair your air conditioning unit you are partnering with the local HVAC professionals.  We'll be able to tell you exactly what is wrong with the unit and what it will cost to repair.  You can always count on sound advice when dealing with our technicians and we believe in repair over replacement if it makes economical sense.  If it doesn't we'll be able to let you know that as well.  There is no sense repairing a unit that cannot be repaired, or is so old and inefficient that you'd be better off with a newer unit.
If you'd like an estimate to repair your broken air conditioning system then give us a call today or fill out our email form and someone will get right back to you so we can answer any questions and schedule a time to inspect your AC system.