Air Conditioning, Home Heating, Electrical, And Plumbing Repairs Throughout Durham, North Carolina.
A1 Electrical HVAC LLC, Plumbing and Electrical is a full-service heating and air conditioning company specializing in sales, service and installation of HVAC units in Durham, Raleigh, Chapel Hill, Cary, Apex  and Morrisville North Carolina.
I have operated in Durham since 1977, focusing on reducing our customer's heating and air costs by increasing their equipment's efficiency. Heating and cooling systems require more energy than any other home appliance, which is why it is important to use a HVAC contractor you can trust and engage in preventative maintenance.
Remember that HVAC preventative maintenance will protect you from unexpected and costly failures while the right system can greatly reduce your energy bills. Whether it is for routine HVAC maintenance or an emergency repair, you can count on A1 Electrical HVAC in Durham, NC.
Why Choose Us?
HVAC technicians
Licensed, bonded & insured
Heating:13371 H1, H2, H3, Class I
Refrigeration: 3245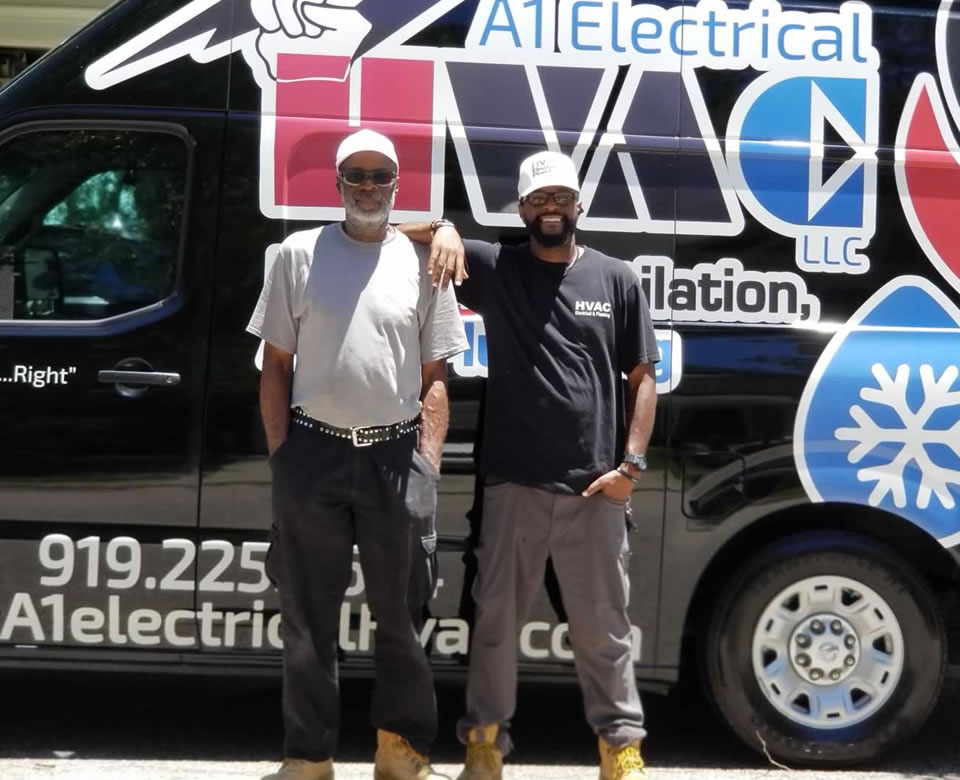 Experience The A1 Electrical HVAC Difference
Brands & Manufacturers Equipment We Can Work On