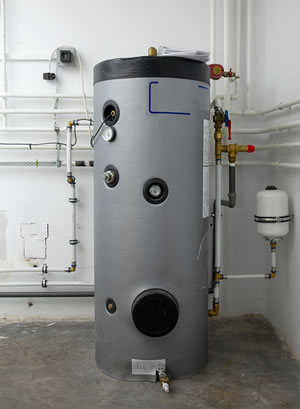 Do You Need Your Gas Fired Boiler Repaired In Durham, North Carolina?
A1 Electrical HVAC LLC specializes in repairing and replacing gas fired boilers.
If you have a boiler in your home that isn't working correctly you'll need to have it looked at by a competent professional who specializes in working with gas fired boilers.  An old, worn out, inefficient boiler heating system will cost you additional money in wasted energy that you'll be sending out into the atmosphere as pollution.
Often the simplest solution is to replace your old boiler with a modern high-efficiency model if repairing your old boiler just doesn't make economical sense.
Boiler Troubleshooting and Repairs in Durham, NC
No matter the age of your boiler if it makes economical sense to repair the unit rather than replace the unit then we'll always go that route.  We understand a new boiler system is not in everyones plans, and these units have a way of breaking down at the most inconvenient of times.
If a new unit might be a better economical option then there are financing options available.
Boiler Replacement and New Installations Durham, NC
Older boilers were considered quite efficient in their day with ratings from 50% into the 70% range.  Now, thanks to modern technology conventional heating systems can achieve efficiencies as high as 98.5%, converting nearly all the fuel they consume into comforting warmth inside your home. Energy efficiency upgrades and a new high-efficiency boiler system can often cut your fuel bills and your boiler's pollution output substantially.
Before buying a new furnace or boiler or modifying your existing unit, first make every effort to improve the energy efficiency of your home, then have a heating contractor size your furnace. Energy-efficiency improvements will save money on a new furnace or boiler, because you can purchase a smaller unit. A properly sized furnace or boiler will operate most efficiently, and you'll want to choose a dependable unit and compare the warranties of each furnace or boiler you're considering.
FACT: Upgrading your furnace or boiler from 56% to 90% efficiency in an average cold-climate house will save 1.5 tons of carbon dioxide emissions each year if you heat with gas, or 2.5 tons if you heat with oil. (energy.gov)
Why Choose A1 Electrical HVAC LLC For Your Boiler Repairs and Service?
When you choose A1 Electrical HVAC LLC to repair or replace your old gas fired boiler you are partnering with the local home heating professionals.  We'll be able to tell you exactly what is wrong with the unit and what it will cost to repair.  You can always count on sound advice when dealing with our technicians and we believe in repair over replacement if it makes economical sense.  If it doesn't we'll be able to let you know that as well.  There is no sense repairing a unit that cannot be repaired, or is so old and inefficient that you'd be better off with a newer unit.
If you'd like an estimate to repair your broken boiler system then give us a call today or fill out our email form and someone will get right back to you so we can answer any questions and schedule a time to inspect your boiler.